Description
Please Note: There are a few assignments that need to be completed before the first session on 2/24/2022. Upon registering you will be able to access those pre-assignments in the classroom.
Do you manage a team? Are you tired of having the same performance discussion over and over again? Has your career plateaued? Are you stuck in an endless cycle of taking up everyone else's slack?
If this sounds familiar, you are not alone, and there is a better way!
The Effective Leader-Coach development program equips leaders to facilitate long-term solutions while significantly reducing daily frustrations. The ELC program prepares leaders to increase productivity, hold others accountable, develop strong interpersonal relationships and recognize when they are getting in their own way!
The Effective LEADER-COACH development program was designed with a two-level approach, keeping today's busy leader in mind. In just 90 days, get out of your own way and increase productivity with the Level 1 course.
Level 1 includes four live webcast replay recordings and live sessions to place in your calendar. Select Level 1 as a stand-alone course or continue the transformation with Level 2.
Basic Course Information
Learning Objectives
Clearly articulate the differences between a Managing Leader and a LEADER-COACH
Define coaching as it applies to leadership
Understand the relevance of emotional intelligence and change management to leading effectively
Competently demonstrate seven professional coaching competencies
Master the art of getting to Clarity in everyday conversations using the FOCUS coaching model
Major Subjects
Leadership
Personal development
Change Management
Emotional Intelligence
Trust
Feedback
Meaningful dialogue
Communication
Interpersonal relationships
Coaching
Faculty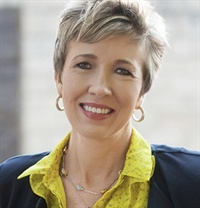 ---
Kristine Conway, MS, PCC
Kristine transforms leaders that fix into leaders that coach.
Leaders are often rewarded for 'fixing' however, more effective and longer-lasting solutions can be generated through coaching those they lead instead. Kristine not only helps leaders increase their self-awareness and uncover their own barriers to success, she also transfers skills to her clients so that they are able to coach others for long-lasting success.
Kristine's coaching philosophy stems from a strong foundation in change management and emotional intelligence models.
She has over 20 years of demonstrated excellence for improving experiences through the leverage of people development in organizations with multiple locations that range from 60Million to 9Billion in annual revenues. Past clients include C-level, Vice President, Director, and the highly skilled individual contributors in areas of software development, finance, operations, human resources, sales, and healthcare.
Kristine is passionate about developing people, with a clear understanding that the most significant asset a leader can bring to an organization is the ability to remove the barriers that prevent those under his/her influence from contributing at their highest level.
Kristine holds a Master's Degree in Management and Administrative Sciences with a concentration in Organization Behavior and Executive Coaching from the University of Texas at Dallas. Kristine is also certified by the International Coach Federation as a Professional Certified Coach (PCC).
To learn more visit https://effectivefocusinc.com/
---
Additional Info
Basic Course Information
Prerequisites
None
Advanced Preparation
Experience in managing others, A strong desire to increase personal and professional effectiveness.
Designed For
Managers transitioning to a Leadership role; Tenured leaders leading a new workforce; HR professionals; Subject Matter Experts that have been or seeking to be promoted into a leadership role.
Course Developer
Kristine Conway - Effective Focus, Inc.
Additional Information
Complaint Resolution Policy
Please contact Jessica Vieira with any complaints at jessica.vieira@acpen.com, (617-519-6790).
Course Registration Requirements
Online Registration
Instructional Delivery Method
Group Internet Based
Refund/Cancellation Policy
Please contact the HREN help desk 1-877-602-9877 or help@HREducationNetwork.com if you wish to cancel your attendance for a previously purchased webcast and are requesting a refund or transfer.
SHRM Accreditation Information
HR Education Network is recognized by SHRM to offer SHRM-CP or SHRM-SCP professional development credits (PDCs). This program is valid for PDCs. See the course registration page for more information on number of credits and credit types. For more information about certification or recertification, please visit shrmcertification.org
HRCI Accreditation Information
HR Education Network is a recognized provider of recertification credits. HR Certification Institute® pre-approved this program for credits towards aPHRTM, PHR®, PHRca®, SPHR®, GPHR®, PHRiTM and SPHRiTM recertification. See the course registration page for more information on number of credits and credit types.