Description
Already have your study materials to prepare for the HR Certification exams? Have you decided to prepare on your own without a prep course? That is a great option for some individuals. But some of you may want a bit more!
Join us for 6 live sessions that cover the follow topics:
Saturday, October 8, 10:30 am CT: Unit 1 Business Management/Leadership and Strategy
Saturday, October 15, 10:30 am CT: Unit 2 Talent Planning and Acquisition
Saturday, October 22, 10:30 am CT: Unit 3 Learning and Development
Saturday, October 29, 10:30 am CT: Unit 4 Total Rewards
Thursday, November 3, 6:30 pm CT: Test-taking Strategies
Saturday, November 12, 10:30 am CT: Unit 5 Employee and Labor Relations/Employee Engagement
Our instructors will spend approximately 90-minutes per session giving participants an overview of the MOST important topics in each of the exam content areas, and participants will have an opportunity to interact and ask questions.
Approximately 24 hours after the live session, participants will receive an email with the link to the recording to review at any time, along with the notes version of the presenter slide deck.
Our HR Certification Test Preparation Live Reviews package is the perfect, affordable addition to your self-study plan!
Speaker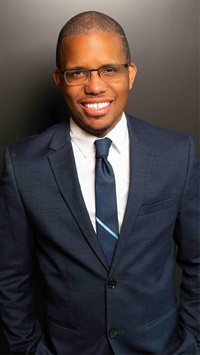 ---
Anthony P. Howard is an HR Leader who works with HR professionals at all levels in finding the value and pathway to certification. He believes that you can increase your confidence, marketability, and value through the power of certification.

Anthony is an experienced strategic HR Business Partner with a 20+ year history of progressive success piloting large-scale, global initiatives driving organizational change and goals in diverse environments from highly regulated FDA medical devices & biotech industries to unionized manufacturing environments.

His most notable accomplishments include developing, implementing, executing, and ongoing administration of comprehensive and inclusive Global Talent Management Programs (Leadership Development, Performance Management, Succession Planning, Talent Review, Merit Planning), including technology (ADP WorkforceNow, SAP SuccessFactors). He has led global integration efforts, including due diligence and first-day activities. He successfully led a union avoidance effort for a large plant whose employees were targeted by a direct mail campaign. He also created and led an HR Shared Services organization.

He also has led positive culture shifts with his contributions to and through DEI (Diversity, Equity, and Inclusion) initiatives. He co-led the formation of corporate-wide ERG (Employee Resource Group) initiatives and has been pegged to speak on the topic on webinars, panel discussions, and online courses.

Anthony has incorporated a passion for the learning and development of others into his entire career. He is the founder of HR Certified, LLC. He has held HR Certification since 2009 and currently holds both the SPHR and SHRM-SCP designations. Additionally, he has earned the Leadership Development & Succession Strategist (LDSS) designation from Human Capital Institute (HCI).
---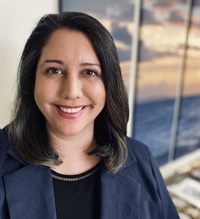 HR Consultant
Denali Founder Consulting
---
Amy Gomez is certified as a Senior Professional in Human Resources (SPHR & SHRM-SCP) and achieved those credentials by sitting for the exams in 2019 and 2020. Amy has taught HR test preparation courses in-person and virtually.
During her 20+ year career, Amy has worked for Fortune 200 and medium sized companies in the hospitality and service industries. She is currently Sr. HR Business Partner for a consulting company supporting start-up companies in their journeys.
Amy is passionate about preparing students to sit for the exam. She brings a positive, upbeat and supportive teaching style. Amy holds a BS in Business Management with a concentration in Human Resources and International Business from The University of Arizona.
---
Additional Info
Basic Course Information
Designed For HR Professionals who wish to further their career, increase efficiency at work, and seek a professional HR certification.

Additional Information
Complaint Resolution Policy Please contact Jessica Vieira with any complaints at jessica.vieira@acpen.com, (617-519-6790).
Course Registration Requirements Online Registration
Instructional Delivery Method Group Internet Based
Refund/Cancellation Policy Please contact the HREN help desk 1-877-602-9877 or help@HREducationNetwork.com if you wish to cancel your attendance for a previously purchased webcast and are requesting a refund or transfer.