Description
One of the jobs HR must deal with is an aging workforce. While HR must and should deal with this issue sensitively, there are considerations and issues that arise that could create a potential legal minefield. Not only must HR address issues implicating the FMLA and the ADA but also must be careful to avoid age discrimination problems. Complicating life for HR are those employees that announce their intentions to retire or transition out of full time work. Is it okay to engage them on these conversations? What if they change their minds? What if you are too far in the transition process to adjust? Are you complicit in "forcing them out" because of their age? This presentation will address these questions and more. Specific focus will be on the ADA and age-related disabilities, the FMLA and age-related leave, the ADEA and the OWBPA. The presentation will provide guidance to HR on how to legally address and handle an aging workforce and those employees going on their "farewell tour."
Basic Course Information
Learning Objectives
Attendees will learn how to handle issue with an aging workforce
Attendees will learn the details of laws related to older employees
Attendees will learn processes and procedures to put in place in their workplace
Major Subjects
Employee Relations
Age Discrimination
FMLA
Personnel Management
Human Resources
Faculty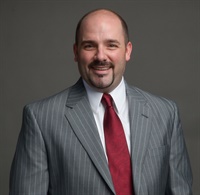 ---
As a founding member of Simon | Paschal PLLC, a boutique employment law firm in Dallas, Texas, Dustin maintains an active employment law practice. His practice includes advice and counsel in nearly all areas of employment law. If it's an HR issue, Dustin likely handles it for his clients. Dustin also advocates on behalf of his clients in hearings, injunction proceedings, trials and before state and federal agencies. Dustin was a four-term member of the DallasHR Board of Directors and served as its President in 2018. He is currently a Trustee on the DallasHR Board of Trustees. Dustin is rated AV Preeminent by Martindale-Hubbell, has been selected as a Texas Super Lawyers Rising Star annually since 2012, and was selected as a Best Lawyer Under 40 and a Best Lawyer in Dallas by D Magazine in 2018.
---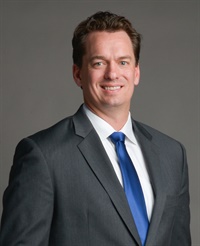 ---
As a founding member of Simon | Paschal PLLC, an employment and business law boutique law firm in Dallas, Texas, Paul maintains an active employment and business law practice. Paul has a wide array of experience in employment matters, including Title VII, state discrimination laws, the ADA, the ADEA, the FLSA, the FMLA, employment contracts, non-competition and non-solicitation agreements, employee handbooks and numerous other employment laws and regulations. Paul also has a broad business-based practice including, business entity formation and dissolution, operating agreements, and contract drafting and review. Paul was a six-term member of the DAYL Executive Committee, where he ultimately served as its President. Paul also has been selected as a Texas Super Lawyer Rising Star and has been selected more than 5 times as a Texas Super Lawyer. Paul also was selected as a Best Lawyer Under 40 and a Best Lawyer in Dallas by D Magazine in 2018.
---
Dates
Mon, Oct 05, 2020 - 03:00pm to 04:00pm CDT
Fri, Oct 16, 2020 - 09:00am to 10:00am CDT
Mon, Nov 02, 2020 - 11:00am to 12:00pm CST
Wed, Nov 18, 2020 - 01:00pm to 02:00pm CST
Mon, Dec 07, 2020 - 03:00pm to 04:00pm CST
Wed, Dec 16, 2020 - 09:00am to 10:00am CST
Additional Info
Basic Course Information
Advanced Preparation None
Course Developer Dustin Paschel
Designed For Human Resources Professionals and business owners
Prerequisites None

Additional Information
Complaint Resolution Policy Please contact Jessica Vieira with any complaints at jessica.vieira@acpen.com, (617-519-6790).
Course Registration Requirements Online Registration
Instructional Delivery Method Group Internet Based
Refund/Cancellation Policy Please contact the HREN help desk 1-877-602-9877 or help@HREducationNetwork.com if you wish to cancel your attendance for a previously purchased webcast and are requesting a refund or transfer.
HRCI Accreditation Information HR Education Network is a recognized provider of recertification credits. HR Certification Institute® pre-approved this program for 1 HR (Business) credit towards aPHRTM, PHR®, PHRca®, SPHR®, GPHR®, PHRiTM and SPHRiTM recertification.
SHRM Accreditation Information HR Education Network is recognized by SHRM to offer SHRM-CP or SHRM-SCP professional development credits (PDCs). This program is valid for 1 PDC. For more information about certification or recertification, please visit shrmcertification.org.

Promo Video